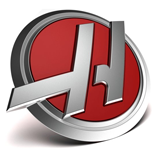 Haas Automation
​Haas Automation is the largest machine tool builder in the western world, manufacturing a complete line of CNC vertical machining centres, horizontal machining centres, CNC lathes and rotary products. The company also builds a variety of specialty machines, including 5-axis machining centres, mold making machining centres, tool room machines and gantry routers. Haas machine tools and rotary products are built to deliver higher accuracy, repeatability and durability than any other machine tools on the market.
From its beginnings in 1983, Haas Automation has always produced top-quality products at affordable prices. By relying on volume sales rather than per-unit profits to build the company, Haas delivers more standard features, high-tech innovations and rock-solid engineering than perhaps any other CNC manufacturer in the world.
Description

Video

PDF

Haas VF Series 3-Axis Machines

EDGECAM Creates Post Processors For Haas VF Series 3-Axis Machines.

HaasTec 2013

Hexagon brand EDGECAM, showcase their latest features and updates at HaasTec 2013. Hexagon's family of products supports an array of Haas CNC machining solutions and participation in HaasTec further demonstrates a continuing support of Haas' technology, machine tools and customers.


EDGECAM has recently added a library of 33 verified post processors supporting the Haas VF series of 3-axis milling machines and developers also intend to produce posts for 4 & 5-axis VF mills and Haas lathes. In addition to the post processor, EDGECAM provides machine graphics for simulation purposes for each post, assisting the programmer to visualize the machining process and avoid collisions. EDGECAM's new posts have been written in consultation with Haas and are aimed at supporting all functions of the machine.

Haas VF Series 3-Axis Machines

An EDGECAM Lunch and Learn event was held by EDGECAM Reseller, Silverhawk Solutions, on February 11th, 2014 at the Haas Factory Outlet in Tampa, FL.