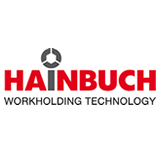 Hainbuch
HAINBUCH GmbH workholding technology develops and produces clamping devices for clamping workpieces for milling, turning and grinding. These include products such as chucks, mandrels, stationary clamping devices, adaptation clamping devices, clamping elements, quick change-over systems, clamping cylinders, end-stop systems and clamping force gauges.
The main focus is especially on products for optimizing set-up times [quick change-over systems, development of smart clamping solutions, engineering], lightweight clamping systems made of carbon fibre and clamping force gauges. The products are mainly used by automotive manufacturers and suppliers, machine manufacturers, manufacturers of gear-cutting tools and in the metal industry.
The products are distributed through its own field sales team, nine subsidiaries in China, France, Britain, Italy, Sweden, Slovakia, Thailand, Austria and the USA, as well as 30 agencies around the world; the export share is 30%.
Among the notable innovative and sustainable developments of the Marbach-based company, which is a member of the VDMA sustainability initiative Blue Competence, are the SPANNTOP power chuck, TOPlus IQ chuck technology with intelligent sensor technology (2007), and energy-efficient lightweight clamping devices made of carbon fibre (2011).
Founded by Frida and Wilhelm Hainbuch in Marbach in 1951 as a contract turning shop, HAINBUCH GmbH is today owner-operated by Gerhard Rall, Hans-Michael Weller and Sylvia Rall. Recently the Managing Partner of the award-winning family business, Gerhard Rall, was awarded the Entrepreneur Medal of the state of Baden-Württemberg (2012).