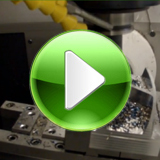 WNT
​WNT is the international sales organization for precision tools for the metal cutting industry.
The WNT brand stands for a complete product portfolio and a unique service specifically for machining companies.
Description

Video

PDF

MACH 2014 Exhibition Demonstration

Demonstration Part on a Feeler VMP45AT programmed by EDGECAM with WNT tooling.