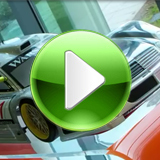 Yamazaki Mazak
Yamazaki Mazak is the world's largest manufacturer of computer controlled (CNC) metal-cutting machines. With over 200 different models, the Mazak product range includes CNC lathes, machining centres, multi-tasking machines and flexible manufacturing systems as well as laser processing machines. Our European manufacturing plant in Worcester, established in 1987 and expanded three times since, is the most advanced machine tool manufacturing plant in Europe, handling all key operations in-house, from raw material to the finished product. More than 80% of the machine tools we build in Worcester are exported to over 30 countries around Europe, contributing to the export economy of the UK.
Description
Video
PDF

EDGECAM Inspire Productivity day

EDGECAM's "Inspire" productivity event in partnership with Mazak, Sandvik Coromant and Iscar Tools has been described as "industry leaders showing innovative technology".

Mazak Innovation for Productivity

A one day conference held at Mazak European Technology Centre, November 2011

Mazak and Waveform

EDGECAM machining simulation of the Roughing Producitivty Strategy - Waveform

Mazak Drawing Creation

Computer Generated Simulation of Part drawings | Drill

Drill Machining Demonstration

Video demonstrating various features and capability of EDGECAM Mill-Turn machining strategies on Mazak i200

Comparative Test Data – TRADITIONAL Toolpath v EDGECAM Waveform

Tests carried out with a Sandvik R126.24-12050ECC26P 1620 Tool on a Mazak Integrex i200

Cell Partnership Increases Horstman Capacity – Mazak, EDGECAM & Iscar

A partnership between Mazak, EDGECAM and Iscar has created a £1.25m manufacturing cell giving a leading defence systems manufacturer additional capacity to produce complex 5-axis components on a sub-contract basis.

MACH 2014 | Mazak demonstrating EDGECAM Waveform on VTC800HD with Iscar Chatterfree tooling

MACH 2014 | Mazak demonstrating EDGECAM Waveform on VTC800HD with Iscar Chatterfree tooling

MACH 2014 | Machine Tool Manufacturers Using EDGECAM

A number of machine tool manufacturers used EDGECAM to program live cutting demonstrations at the MACH exhibition.