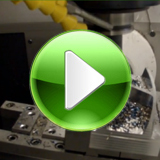 The Engineering Technology Group
The Engineering Technology Group delivers niche market, high technology, value added engineering solutions to UK manufacturing businesses. Our aim is to create partnerships providing levels of service and support beyond the expectations of our customers support their competitiveness in global markets.
A new kind of thinking in machine tools
ETG bring the strengths of some of the world's most respected manufacturers of high-technology machine tools – including Nakamura-Tome, Chiron Werke, Handtmann CNC, Feeler Hardinge and Quaser – and build on those strengths to deliver value-added systems for our customers.
The Engineering Technology Group brings a new kind of thinking to the high-technology machine tool market.
By providing in-depth support and applying our insight, experience and expertise, we aim to help you get the maximum benefit from advanced manufacturing technologies.
Our commitment is to offer you the same exceptional levels of service, in-depth product knowledge and factory-trained support teams you would expect from a direct subsidiary of these world-class companies.
ETG want to be your partner – supporting you at every step and helping you to be competitive in global markets.
Description

Video

PDF

MACH 2014 Exhibition Demonstration

EDGECAM showcasing Waveform roughing capability on a Feeler VMP580APC with SGS New Product T Carb.

MACH 2014 Exhibition Demonstration

Demonstration Part on a Feeler VMP45AT programmed by EDGECAM with WNT tooling.